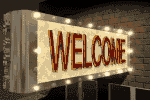 LAND OF THE SULTAN
TICKETING

International and Domestic

Being one of the IATA appointed passenger sales agent (Media Tour Head Office),
we can cater to your ticketing needs on almost all airlines. And we will get you the 
cheapest fares. However due to limitation of space we are unable to list all of them 
here.

Please and 
tell us:

	which airline (if you have preference)
	class of travel
	date of travel
	sectors (from/to)
	one way or return trip
	how many persons/names/gender/age

you will be travelling. We will get back to you advising you the 
lowest possible fare you can get. 

Upon your agreement we will proceed with making the reservations and advise
you of the confirmation. You then can tell us when you wish to pay and get
the ticket. 

Thank you for contacting Media Tour. 

[HOME]
[PROFILE]
[HEAD OFFICE]
[BALI OFFICE]
[NEWS]
[INDONESIA]
EMAIL US]