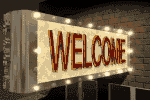 LAND OF THE SULTAN
HOTEL RESERVATIONS
Worldwide and Domestic


Please  and tell us:

	city/country you wish to book your hotel
	hotel name or hotel standard/what-star (3/4/5-star hotel)
	number of nights you wish to be booked
	number of room you require
	type of room (standard/superior/deluxe/suite)
	date check-in and date check-out 
	your flite arrival and flite departure
	
 
We will get back to you advising you the confirmation and the rates.
Then you can advise us when you will pay us and get the hotel voucher.

Thank you for contacting Media Tour. 

[HOME]
[PROFILE]
[HEAD OFFICE]
[BALI OFFICE]
[NEWS]
[INDONESIA]
EMAIL US]