<!.....Starting link to K.E.K. GEMS INTERNATIONAL.........!>
<!.....ending link to K.E.K. GEMS INTERNATIONAL............!>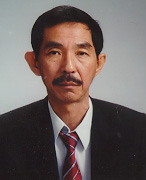 EDDY DJAJA's HOBBIES
Summarized as follows:

CORRESPONDENCE:
I love writing letters and make penpals. Now thanks to the Internet with its e-mail, I enjoyed communicating with people all over the world and also within my own country - any race - young and old, male and female.

READING:
I read all sorts of books, newspapers and magazines. This helps me to broaden my general knowledge and well informed with what's going on in this ever changing world.


TRAVELLING:
No doubt I love travelling very much. I have the advantage being in the travel business. This give me the opportunity to meet people and make friends. I had been to many of the interesting places in this planet - several cities in Europe (Copenhagen, London, Amsterdam, Paris, Frankfurt, Hamburg and Moscow); Asia Pacific regions (Singapore, Kuala Lumpur,Penang, Bangkok, Chiangmai, Manila, Hong Kong, Taipei, Seoul, Osaka, Tokyo, Delhi, and Kathmandu/Nepal); USA (Los Angeles, San Francisco, SanDiego, Las Vegas, and Hawaii)); Canada (Vancouver and Ottawa); Australia (Perth and Sydney).

Domestically I had been to many cities in Indonesia: Medan, Berastagi, Manado, Ujung Pandang, Pontianak, Banjarmasin, Bali, Lombok, Palembang, Bandar Lampung, Bandung, Yogya, Solo, Semarang, Surabaya and Batam.

TV:
I do enjoy seeing TV but mostly local and world news and serial films. For movies films I usually rent CD films from the local shops to be screened at home during my leisure nights especially Friday and Saturday nights.

COMPUTING AND THE INTERNET:
This is also one of my favourites. I spend approximately 3 to 5 hours a day surfing the Net.

---
<!........starting link to Beginners Central.........!>

Beginners CentralA tutorial for new internet users, written in a language anyone can understand.

<!........ending link to Beginners Central............!>